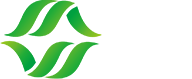 faqto solve your doubt
How soon can we get a reply after we send you an inquiry?

Are you a direct manufacturer or a trading company?

What products can you provide?

What application fields do your products mainly involve?

Can you make customized products?

How does your company guarantee product quality?

What is the payment method?

How are the goods delivered to customers?

Where are your goods mainly exported to?